"Camo"
DoeValley Winter Camouflage, Black & White, DOB 1/21/22, PR25521601
Up and coming puppy with high hopes to finish UKC Grand CH title and multiple performance titles.
More genetically diverse than breed average at: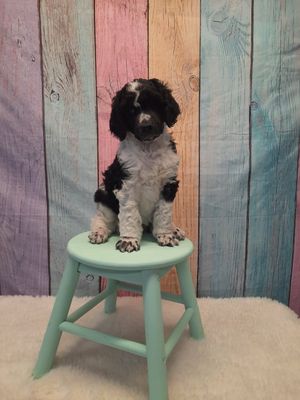 Plan to have available to approved females after two years of age and testing complete. AKC registered Poodles only, no merle or carrying merle, health tested to CHIC standards at minimum.