"Flint"
UKC CH DoeValley Flint The Firestarter, CGC, TKN working therapy dog, Silver, DOB 1/24/2021 
bred by DoeValley, owned, loved, and trained by Eloise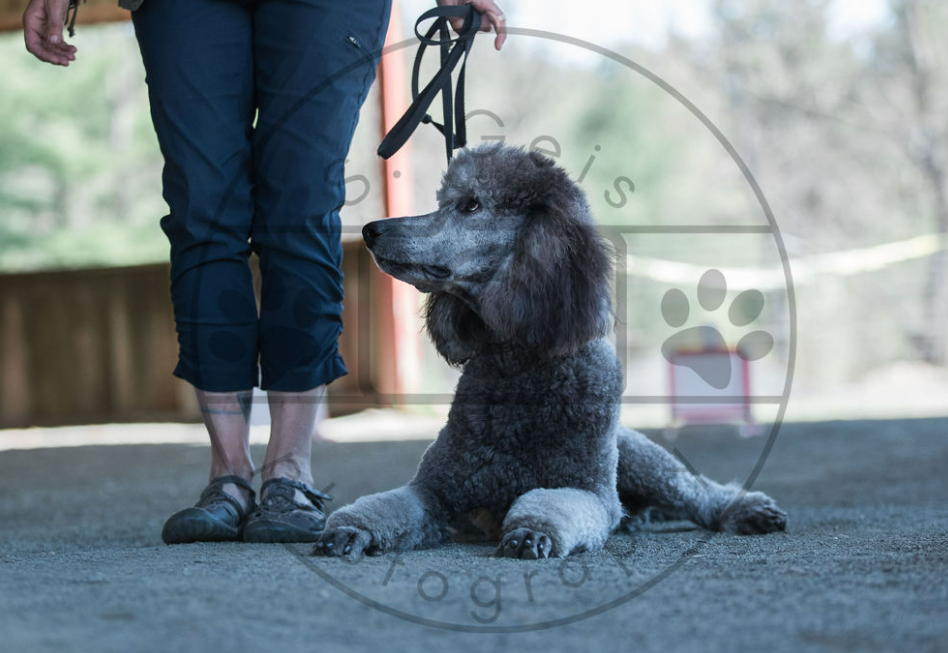 Up and coming youngster with a lot of promise.  Has a very mellow, go-with-the-flow temperament.
Available to approved females after turns two years old and health testing is complete.  Must be AKC registered Poodle, no merle or carrying merle and health tested to CHIC standards minimally.  Inquire about stud fee and agreement.
More diverse than breed average at: